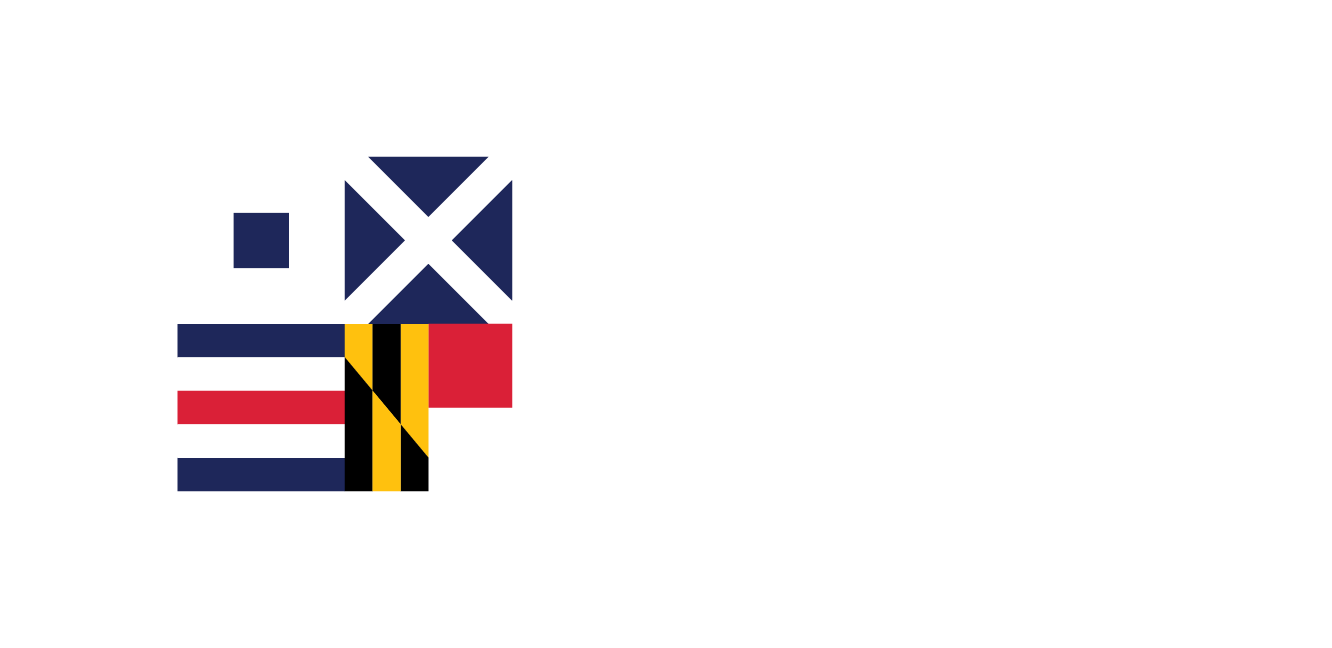 The Recovery Fund was created to help with the unexpected hardships and challenges facing our students and College due to the pandemic. The Recovery Fund has provided – and is still delivering – a lifeline to students:
tuition, fees and books.
Continued support for this emergency fund is essential.
More than $165,000 has been raised and 140 grants have been awarded to students in need.
How is a $1,000 grant helping students?
Spring of 2020, as students departed campus and transitioned to virtual learning, grants helped with
airline, train and bus fares and access to local public transportation
moving costs including storage units, rent and utilities
technology such as laptops, audio/visual equipment and internet access
Summer of 2020, as students faced lost job opportunities and family situations changed, grants helped with
groceries, medicine and supplies
phone bills, health and car insurance
online courses
Fall of 2020, as students adjust to a mix of remote and classroom learning, they continue to apply for help with
tuition, fees and meal plans
books, materials and technology needs
child/dependent care and unexpected burdens on families
We appreciate all of our donors to the Recovery Fund
(contributions through March 31, 2021)
We want to extend a special thank you to the SMCM Student Government Association for its generous contributions of $50,000 and $25,000 to the Recovery Fund.
Shelby J. Fleischer '77
Raymond S. Raspa '86 & John M. Staples
Jennifer L. '88 & Michael T. Wazenski
Catherine A. & Rigoberto A. Roca
Amanda L. Jengo '14 & Michael J. Killius
Amy B. Henderson '89
Michelle A. DiMenna '15
Laura R. Henry-Stone '97 & Brad Stone
Sarah C. Stayer '16
Per M. '95 & Kyra Floden
Karen Y. Brooks
Laura C. Wienand '05
John C. Kopec '95
Kathryn D. '06 & Bradley D. Newkirk '04
Lauren M. Holthaus '05
Allan D. Wagaman '06
David R. Hickman '07 & Laura Kauffman
Nelson C. Dunston '93
Anne M. '93 & Robert L. Brady
Erin M. Pfeltz '01
Jacqueline M. Paskow
Rachel K. Courtney '01
Elsie L. '01 & Jason R. Summers '02
Gail M. & John W. Harmon
Timothy J. Flemming '06
Angy J. Kallarackal '06 & Michael Cook
Stephen Petruccelli
Caroline M. Goyco '18
Douglass V. Mayer '04
Bridget K. Marshall
Tu Shi
Bryan M. Pelkey '15
Susan Goldstine
Brian P. O'Sullivan & Jennifer E. Fossell
Anne M. Harvey-Diggs
Andrew J. Wilhelm '16
Tracy L. & William E. Merritt
Roseann M. Glassman
Suzanne Schwatka
Olivia Hart
Brandon M. Smith '09 & Jason Constantino
Adeline Schlussel '17
Beth A. Buckler '91
Allan K. & Helen M. Hovland
Stephanie L. '07 & David W. Marsich '05
Carrie J. Harrison '01
Jennifer A. Calhoun '09
Sara B. & Richard V. Ducey
Elizabeth J. Ducey '09
Isabella M. Wolf '18
Yaron Miller '05
Kaitlyn M. Alessi '05
Charles C. & Emily B. Jackson
Christine M. Adams & Paul G. DeLaHunt
George S. MacLeod
Samantha H. & Kevin J. Collins
Jennifer J. & Richard H. Harsch
Julie S. & Neil J. Becker
Elizabeth A. Osborn
Che M. Harris '97
Robin S. Burke '94
Ann W. & Robert G. Bullock
Cynthia A. & Donald M. Dale
Crystal N. '05 & David Murillo
Deirdre E. Middleton '07
Scott P. Mirabile
Tuajuanda C. Jordan
Christina M. '04 & Michael Paternostro
Dorothy & Christian Harriot
Barbara C. '96 & Bradley R. Kappel
Bonnie M. Green '74 & William W. Edgerton
Andrew W. Kolody '98
Lauren M. '06 & Michael W. Gaches '05
Rachel C. & Paul A. Dirmeyer
Ann M. & Randolph Sutliff
Lauren E. Bambarger '13
Michael K. Dunn
Edward J.'82 & Kelly D. Sirianno
Karen A. Storms '92
Jeffrey J. & Elizabeth A. Byrd
Judith A. Wilson
Erin J. Del Collo '07 & Brian D. Jennings '06
John H. Adams '07
Kevin Sweeney
Cressida M. '97 & David Magaro
Michelle R. Lohmeyer '99 & Sean L. Mussenden '99
Betsie Johnson '63
Michael S. & Kathleen W. Glaser
Katherine E. '09 & David M. Sushinsky '02
Reese M. Cassard '15
Andrew S. & Beth Koch
Julia P. Plant '11
Joanna D. Purich '13
Kim-Quyen V. Pham & H.T. Than
Kristin Sorensen-Tanenbaum & Bruce L. Tanenbaum
Michael A. '99 & Kelli L. Clark
Charles J. Holden
Charles A. Wilson
Richard A. Brewer '79
Carol A. Blodnikar
Thomas A. Brewer '05
John P. Doherty '19
Cheryl M. Wadhwa '97 & Bill Buff
Kurtis E. '77 & Sue A. Schofield
Ivy R. Smith '17
Peter N. Crews '90
Tiffany H. & Kevin M. Audlin '93
Joanna R. Bartow & Joseph Orlando
John W. Banks '04
Ryan K. Alexander '06
Meghan T. Lang '17
Lorna L. Sanchez '97
Mike & Maureen V. Wolfe '81
Ronald W. Stone '97
Gretchen D. Phillips
Michelle L. Milne
Keri M. '00 & Jeremy A. McCumber
Jingqi Fu & Fang Xu
Kimberly R. Mulvaney '99
Peter J. Krech '08
Maureen T. Hager '13
Dante M. Chestnut '13
Minhlann '04 & Eric C. Jackson '04
David L. Hautanen
Erin A. Peters
Regina A. Thornton '98
Charles D. & Elfin Musgrove
Anita F. '05 & Joseph D. Graves
Sarah K. '97 & Glen B. Kessler
Geoffrey T. Sanzenbacher '05
Alexandra B. Rizzi '07
Karen A. Farrell '07 & Philip Lenzini
Francesca T. Grifo & William J. Hahn
Scott J. Leppert '95
Aaron J. '93 & Megan S. Garnett
Ricky L. Stewart '98
Michael J. Warburton '14
Aliza A. Steurer '00 & Steve DiDomenico
Matthew P. Lindblad '99
Gale L. & Robert S. Carr
Glenna Wong '14
Patrick J. '97 & Kimberly Koroma-Tommy
Natalie J. Cardin & Martha L. Hubers
Paula J. & Pablo Collins
Leah E. Berry '15
Nicholas L. Hammonds '01
Jennifer L. Mullendore '97
Alan R. Newhouse
Leslie A. & Steven L. Katz
James J. Eberwine '99
Catherine C. Krikstan '08
Mandy S. '99 & F. A. Surlis '96
Stefanie L. '11 & Brian Wisner
Helena D. Klassen '16
Dennis E. Shannon '83 & Deborah A. Sanders
Marjorie A. Walsh '09
Kristin A. & Roger A. Young
Elizabeth A. Charlebois
Stefanie D. & John V. Stevenson
Sara M. Watters '10
Abdul K. Kargbo '97
Holly E. Chase '06
Frederick M. & Toni G. Werblow
Ellen J. Ungerleider & Robert J. Tettelbach
Gerard T. '81 & Lori A. Smith
Bryan E. '88 & Cady Garey
Eileen J. Rusnock '75
Mary E. Cieslicki & Steven D. Keller
David J. '94 & Stephanie M. Eiswert
Josephine K. Williams '57
Judith Koch
Perry Wilson
Lael S. Neale '09
Leah N. & Nicolas T. Abrams '99
Ronald Miles '91
Giselle M. Rahn '07
Kendra L. '84 & G. B. Gibson
Monica A. '93 & Kevin Stampfl
Susan G. & Robert W. Paul
Carolyn S. Curry
Daniel D. Garman '13
Nancy B. Yannayon '75
Jennifer R. Krumrine '95
Julie E. Frank '12
Kathleen P. Kennedy '08
Sara Martin-Michels '76 & Franklin P. Michels
Sarah C. McCarron '02
Colleen W. '06 & Alexander J. Tsikerdanos '06
Ryanne Ross '13
Jill M. Bradley '09
Benjamin J. Siggers '03
Andrew D. Cromey '98
Alisa S. Ambrose '85
Karen C. Raley '94
Leana S. '98 & John Houser
Lauren A. Grey-Hawkins '11 & John P. Hawkins '10
Grace L. Gesswein '82
Carrie N. Horton '97
Doris G. Miklitz '88
Rachel J. Solomon '17
Joshua G. Wenger '03
Stephanie K. & Paul J. Broccolina '00
Angela B. '83 & James C. Harvey '83
Dawn A. Humenik '99
Sarah A. Aaserude '92 & Todd Waddell '90
Derrick L. Fyfield '15
Alexis J. Rose '05
Rachel Libonati '95
Susan M. '73 & David P. Butler
Catherine H. Ray '77 & Paul D. Matthai '74
Rachel K. '13 & Ronald Z. Blewett '14
Deborah M. Pratt '80
Justine E. Van Wie '90
Scott C. McCormick '95
Suzanne C. Trotter '98
Laura A. Hamilton '09
Robert J. Bourdon '12
Leeanne Carr '78
Dave G. '03 & Christina Parent
Lindsay A. Beattie '10
Veronica Berruz '06 & Joshua Araujo
Gwendolyn T. Kerr '02
Peg Duchesne '77
Elisabeth N. '10 & John R. Campbell '09
Megan D. Erikson '99
Jennifer W. '99 & Eric L. Heisler '00
Anastasia E. Wash '14
Jaime Marti '05
Jennifer J. Tickle & John Carey
Arthur A. & Allison M. Birney
Penelope M. Shissler '74
Shawn B. Locke '84
Gregory S. Angst '86
Elizabeth F. Davis '05
Jessica M. Weiss '03
William C. Roberts & Deborah A. O'Donnell
Martin Hill
Christy & Scott P. Chesser
Beth G. '89 & Roland E. Gallup
Tammy Lloyd & Mark Abernathy
Barabara Lemieux
Narayan Prasai
John P. '78 & Sheila McGrath
Joseph L. Meringolo '11
Mary C. Tupper '10
Patricia Z. '98 & Josh Bulgin
Robert T. Witkop '15
Carrie B. & Thomas G. Witkop
Casey H. Greenberg
Jo A. & Mitchell P. Greenberg
Valerie & Richard N. Anderson
John L. Esker '88 & Amanda A. Martin-Esker
Caroline L. '83 & Paul R. Braun
Carolyn J. Kimberlin '49
Sheila M. & Syed M. Amir
Jeffrey F. Samaha
Elizabeth J. Boniface '10
Elizabeth J. '63 & Roy E. Reeves
Elizabeth B. Walker '64
Linda L. & Bruce Rhodes
Vicki L. '82 & Richard J. Rhoades
Stephanie G. & David Rubin
John L. Madel '58
Mary E. & Patrick G. Connaughton
Amie L. Severino '11
Martha W. Yeager '41
Teresa Beachley-Peterson '91 & Timothy W. Peterson
Terri E. '78 & Donald P. Brutzman
Sarah C. '96 & Andrew P. McGlone '96
Ruth R. & Mark W. Zalonis
Genevieve R. Parr '04
Gloria T. '73 & Richard P. Lawrence
Laura & Larry Feidelseit
Eric R. Linden '12
Jennifer A. '96 & John P. Woodard
Cindy Broyles '79
Rebecca J. '84 & Perry Mason
Eunice D. Aikins-Afful '95
Janice L. Macgregor & Joseph J. Arcieri
Ana L. Peterson '10
Teresa G. & Thomas F. Ichniowski
Lee H. Ramsey '08 & Matthew Barnard
Paul J. Mailloux
Karie T. Lew '98
Katherine S. Swiggett '11
Teresa E. Padgett '15
Joanne A. Goldwater & Leon Dement
Joseph K. Bryan '74 & Lauren Spicer-Bryan
Lisa L. & Ben H. Wellek
Shana L. Meyer
Joanne Heilmeier
Harold S. Lee '95
Carlene Wright '82
Teresa G. '84 & Luis O. Krug
Frederico J. Talley & Ellen Servetnick
Elizabeth M. Thomas
Ayse S. Ikizler '07 & Jack Rickard
Gregory E. Primiano '11
Maria P. Bocharova '13
Christine A. Wooley & Colby D. Nelson
Sherrie E. '81 & Andrew G. Bailey '83
Sabine L. & Alan E. Dillingham
Kathleen P. '89 & Brian F. Hasson '89
Jacqueline I. Whisman '05
Kathleen S. '04 & Michael Walsh
Graham W. Long '06
Cecilia I. Peterson '07 & Dean A. DiPietro '05
Mary C. Johnston
Mary K. & Denwood A. Grube
Melinda R. Swain '09
Mary T. Hall
Anina Y. Tardif-Douglin '11
Emily A. '10 & Brian A. Lamoreau
Lauren C. Taylor '14
Bianca L. Calin '16
Richard T. Wagner
Jeffrey L. & Ynez Coleman
Jennifer A. Francis '01
Kelley S. Hernandez '08
Lara E. Holmes '18
Michelle D. & Robert Miner
Kathleen M. Cummings & Ned C. Wolfe
Melissa A. Golowski
Janet A. & David W. Kozak
Nancy D. Thorsen
Eric Heatley
Bhargavi & L. Deepak Bandi
Sara S. Ramirez
Katelyn B. Woods
Katherine M. & Scott E. Striegel
Aurora Margarita-Goldkamp
Cole DeVries
Lynn U. Berman
Mary Lee Cale
Lorraine V. Stukes
Lee E. Boyd '77
Lauren S. Hess-Conrad '01
Shoshana O. Ordonez-Epstein & Eric M. Epstein
Cheryl T. '80 & James A. Openshaw
Ebunola O. Aniyikaiye '10
Landon R. Southerly '07
Allison D. '80 & Douglas T. Lucas '80
Marilyn F. Seifert '56 & Edward T. Frisbie
Joseph A. Meringolo '59
Kristine C. & Robert C. Marbourg
Teresa G. and Thomas F. Ichinowski
Kenneth G. and Sigrid J. Morris
Hilary G. Roberts-King '93 & Byron King
Here are heartfelt messages from the St. Mary's College of Maryland community during the pandemic. Check back to read more from our donors and friends and the progress we are making.
Current students with emergency needs due to COVID-19 can contact the Financial Aid Office at osfa@smcm.edu or use the below form.
"As tough as things are right now, this too will end. It has never been more important to make sure the institution we care about is in the best position possible to rebound and continue with the important mission." --Douglass Mayer '04
"The St. Mary's College faculty was there for me when I was an undergrad. There were times when I was short on funds, food and shelter. I don't think I recognized the valuable acceptance and support that St. Mary's provided for me at the time and I want to help the current students at this time." --Shelby Fleischer '79
"When we donate, we help to ensure that current students have access, not only to a quality education, but to the unique experience that comes with being a member of the St Mary's College community." --Andrew Wilhelm '16
For more information on other ways to give, please contact the Advancement Office.