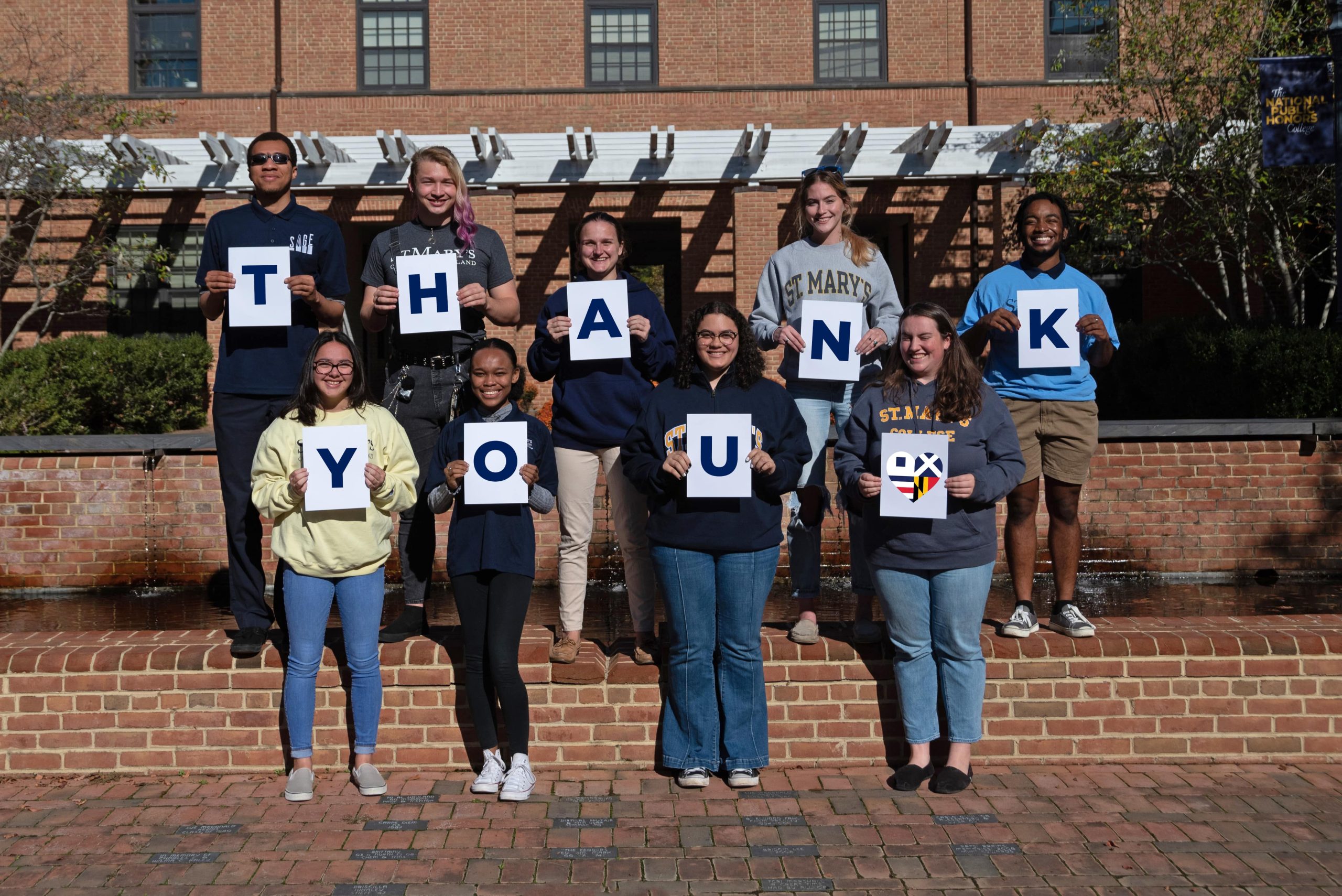 We raised over $300,000
from over
3,000 donors!
Tune into the 2022 Champion Drawing
Watch us pull the Giving Tuesday Champions to see who will win one of twelve prizes ranging from $250 to $1,000 at the Giving Tuesday drawing! Champions with at least five donors will receive one entry into the drawing for each donor vote. Following that drawing, we'll pull the lucky winner of the inaugural $2,500 Allan Challenge. The drawing took place at the SGA Meeting Tuesday, December 6th.
Thank You For Your Generosity
With appreciation for our leadership donors – here are your names in lights!
Check the scrolling lists below to find your friends!
St. Mary's College of Maryland students get in the Giving Tuesday spirit!